Making disciples who follow Jesus with their Head,
Heart, Hands, and Habits
Head: Thinking guided by Scripture
Heart: Loving God and Others
Hands: Serving out of Compassion
Habits: Living a life that Reflects Christ
We meet in the Ministry Center for worship, games, and some useful Bible teaching
We do this to Ignite a passion in our hearts so that when we go back into our "normal" lives, we can live authentically for Jesus.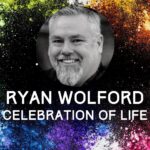 Pastor Ryan Wolford went to be with the Lord on Monday, August 10, 2020. Ryan had a love for life and lived it loud and lived it large. He was the creator and the life of any party, and he never met a stranger. He was a natural prankster and no one was off limits. He had a smile that would light up a room and genuinely loved his family, friends, and everyone that he knew. Ryan was a good man. As much as he loved life, he loved his Lord and Savior more. His desire was to be with his Lord in Heaven and to take as many others as possible with him.