Upcoming Events
July 12
July 14
July 15
Adult Bible Study/Kids/Youth
Sunday Evening Gathering @ 6:00
Coming Soon! We have been working on refocusing our Prayer Ministry and this is a preview of things to come. Pastor Don will be preaching on prayer and asking you to consider into this vital ministry. God moves when His people pray. Prayer is vital to becoming the church He has called us to be. God has called every one of us to a life of prayer, and He will bless a church who prays.
GREATER THINGS
A prayer ministry of Firestone Wesleyan Church
"I tell you the truth, anyone who has faith in me will do what I have been doing. He will do even greater things than these, because I am going to the Father. And I will do whatever you ask in my name, so that the Son may bring glory to the Father. You may ask me for anything in my name, and I will do it" (Matthew 14: 12-14, NIV)
Praying for Your Pastor: Pray for Pastor Don daily. He will provide specific requests to those who agree to pray!
Women of Faith: This is a ladies group that meets Sunday mornings in the Library. This team prays for all needs in the church!
Firestone Prayer Team: This is done in your own private time, committing to at least 20 minutes of prayer each week for the church and needs in the church (and on the prayer list). You can do this at the church or anywhere you like.
Sunday Morning Pastor's Prayer Partners: This prayer time is conducted at 10:15 every Sunday morning in the pastor's office and is led by Tom Dodgen. Prayer is offered for the pastor and the entire worship, seeking God's presence and moving in our services.
Prayer Walks: These will be on the first Saturday morning of each month. We will walk at schools, government buildings, neighborhoods, etc. Anyone wishing to be involved but unable to walk can stay in the Sanctuary and pray while we are out walking. Pastor Don will be giving practical suggestions on how to do this effectively!
We will also be providing a weekly updated prayer list. Bulletin tear off is a great way to submit prayer requests to Pastor Don and/or the prayer team.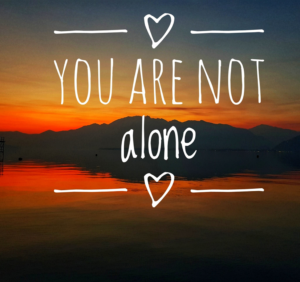 The people of Israel had an ______________ problem
We _________ ____ be alone