ABOUT US & OUR LEADERSHIP TEAM
Hello and Welcome…

This may seem like just another church… just another website… but it is not. Firestone Wesleyan is not just another church. It may appear so on the surface, but that is far from reality. We are a place where relationships are formed and sustained.

Firestone Wesleyan is all about people, a place to meet new friends and get to know your neighbors. It's a place to belong, where you can connect with God, where you will be encouraged with positive, practical messages based on God's Word. It's a place where inspirational music will lift your heart, comfort your mind and bring joy to your life. It's a safe place for children and youth to grow in a protected spiritual environment. It's a place where people have fun as they enjoy great fellowship together.

When you arrive at Firestone, you will find friendly faces and wonderful people who love God and are on a spiritual journey – just like you. We are not perfect, but we are the perfect place for imperfect people to reach their full potential in Jesus. We don't have all the answers, but we will help you find the One who does. We are searching and seeking too.

We are common and ordinary people who accept others where they are and for who they are. In other words, at Firestone – you can be you! Our mission is to have a heart for God, a heart for one another and a heart for the world. In fact, we may have met along the way through a Fun Day, Egg Hunt, Community event or over a free hot dog. If not, let this be your invitation to find a home, a place to be loved and to love.

You see, this church family is not complete. There is a place here for you. Check us out and discover the difference. Why not "test drive" us at least 2-3 times before making your decision? Imagine yourself as a part of a growing, vibrant, healthy church that is "touching Gastonia for Christ." You'll be glad you did, and we will too!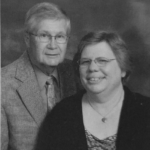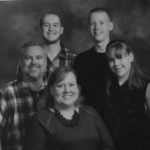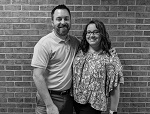 Worship Leader & Choir Director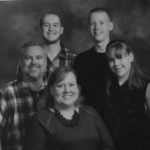 Tina Shalp Administrative Assistant